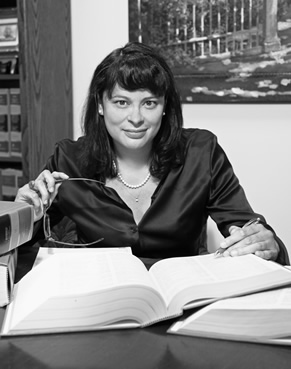 About Sabrina R. Grogan
Biography:
Sabrina R. Grogan has been a member of the South Carolina Bar since 1995. She received her Bachelor of Arts in 1990 from the College of Charleston and graduated from the University of South Carolina School of Law in 1995.
Upon graduation from law school, she accepted a position with Rosen, Rosen, Hagood. In 2000, Sabrina entered into a partnership with L. Mendel Rivers, Jr., a former family court judge who had an established practice focusing on family court issues. Since 2000, Sabrina has practiced almost exclusively in the family court and probate court. After several years in partnership, Mr. Rivers retired from the practice of law, at which time Sabrina formed her current solo practice.
Do you have more questions about Sabrina's education and experience? She would be happy to answer any questions you may have. Just call or email.
Some thoughts on domestic relations law:
Knowing the uncertainty and upheaval that virtually all of my clients are living with when they come to me, I think it is important to always clarify with them the goals they are seeking to achieve. "What is a successful outcome for you?" "What do you want your life to look like in a year?" These are the types of questions I often ask. The answers vary widely. Some clients know precisely what they want – to be able to stay in their home, for example, even if that means waiving an interest in other assets of the marriage. Some say they want what is "fair." Others have not yet reached a stage where they can articulate their desires. But to the extent I can help my client define his or her goals (realistic, attainable goals), and then work to achieve them, that is not only the basis of a good lawyer-client relationship, it is the best scenario for the client.
Think about your goals. Think about what you want to achieve. Measure those things against the laws that govern issues such as custody, support and visitation in this State and adjust those goals if they are not realistic or attainable. And then let us work to achieve those goals. If you know what you are working toward, you will feel a sense of focus and purpose that can do much toward lending structure during a time when you likely feel that so much is out of your control.